Dynatool DYN-10-5400 Magnetic scaffolders level has a distinctive shape shows that it is a special type. Extremely sturdy cast light alloy bodied level, withstands knocks and drops and is conveniently sized to be easily carried and handled. 3 magnets mounted in the milled measuring surface securely hold this level to scaffolding or beams. 1 vertical 1 horizontal vial for normal and upside down measuring.
Measurement accuracy: 0.029¢X = 1.0 mm/m.
Size: 250mm (10 in).
Supplied in a black leather belt pouch
¡@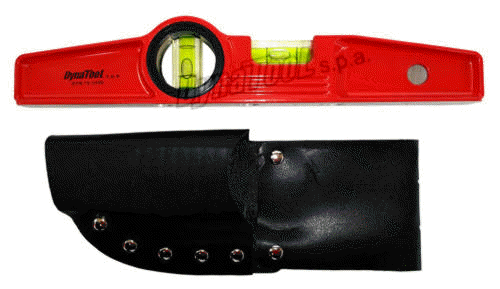 Dynatool DYN-10-5400 3 Magnetic Scaffolders Spirit Level 250mm/10"
¡@
¡@

Supplied in a black leather belt pouch
¡@

¡@

¡@